School nurse Aidra Fox is in her office looking at some papers when she receives a knock at her door. She tells the visitor to come in and student Kali Roses enters. Aidra greets her and asks how she can help. The student tells her it's her free period, and she just wanted to come in while she had some spare time and ask Aidra some questions about tanning!, Kali says brightly. Ok, is this about the health aspects of tanning?, Aidra asks. Oh yeah totally! Kali wanted to ask Aidra what the best tanning lotion brand is for her skin, Kali says enthusiastically. Ok, Aidra says seeming a bit put off, that seems more like a cosmetics question, it's not really something she should be asking a nurse about… doesn't Kali have any sort of medical question that Aidra can help her with?, Aidra asks patiently.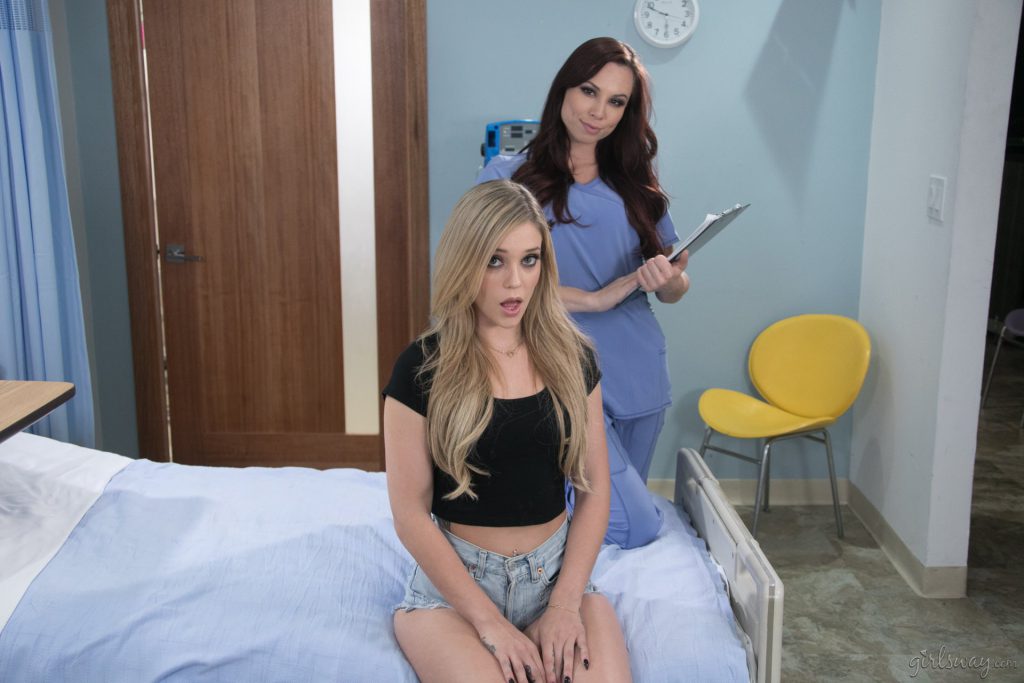 Well, she does have a little mark on her body that she's not sure about, can Aidra check it out?, Kali asks, worried. Aidra inspects the spot and tells Kali it's nothing to worry about. But if Kali wants, Aidra can check her skin on the rest of her body for signs of anything serious, Aidra says slyly. Yes, let's do it!, Kali says. Excellent, Aidra says. Kali will have to take off her clothes for the screening, Aidra says, barely able to hide a lustful smile. The student takes off her clothes and stands in front of Aidra in her bra and panties. But she'll have to take off her bra and panties too, Aidra says slowly, her eyes straying toward Kali's tits and pussy. Kali is a little shy, but takes off her bra and panties.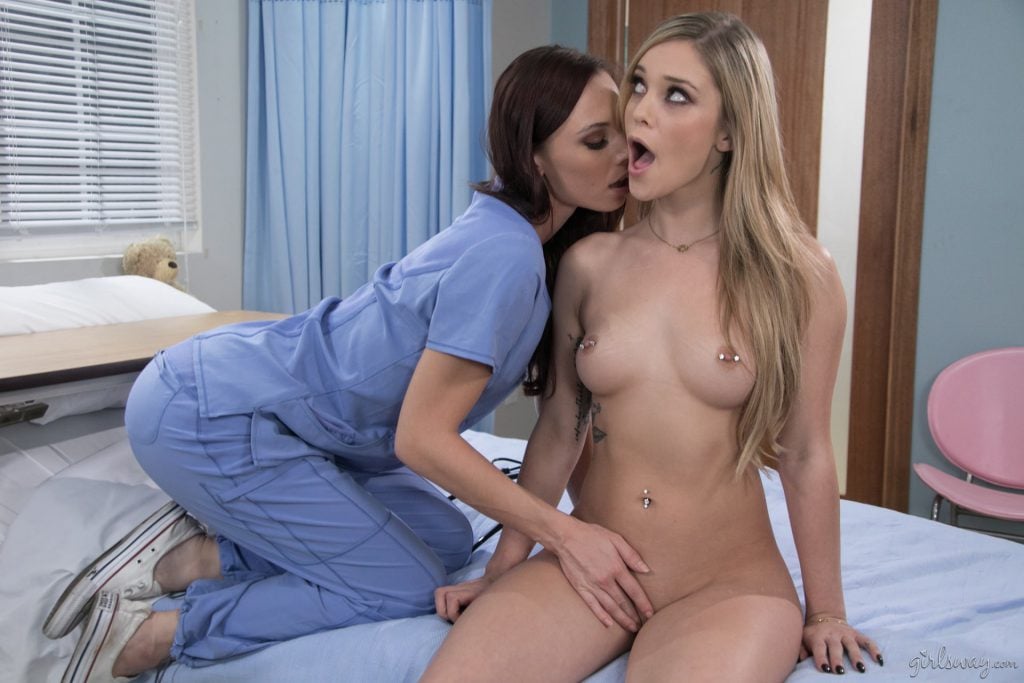 Kali lies on the medical table in front of her and Aidra begins the screening, moving her hands along Kali's torso, slowly and seductively. Moving her hands between Kali's legs, Aidra lightly caresses her pussy, anxious to go even further with the young beauty. Kali is hesitant, but when Aidra assures her that no one will find out, Kali's reluctance vanishes and she lets Aidra gently lick her little clit.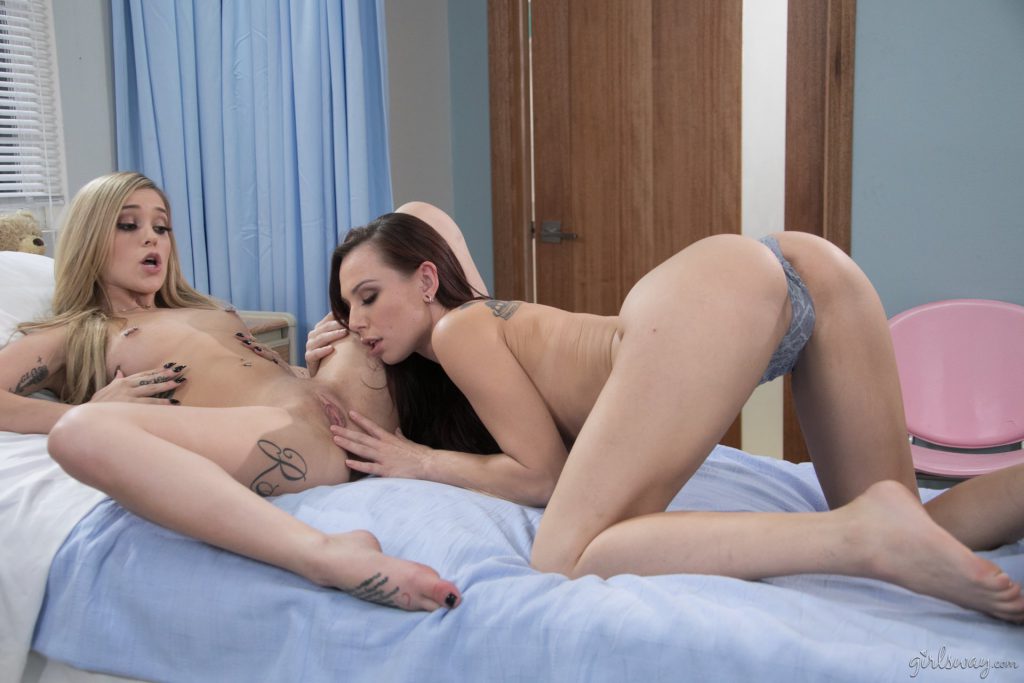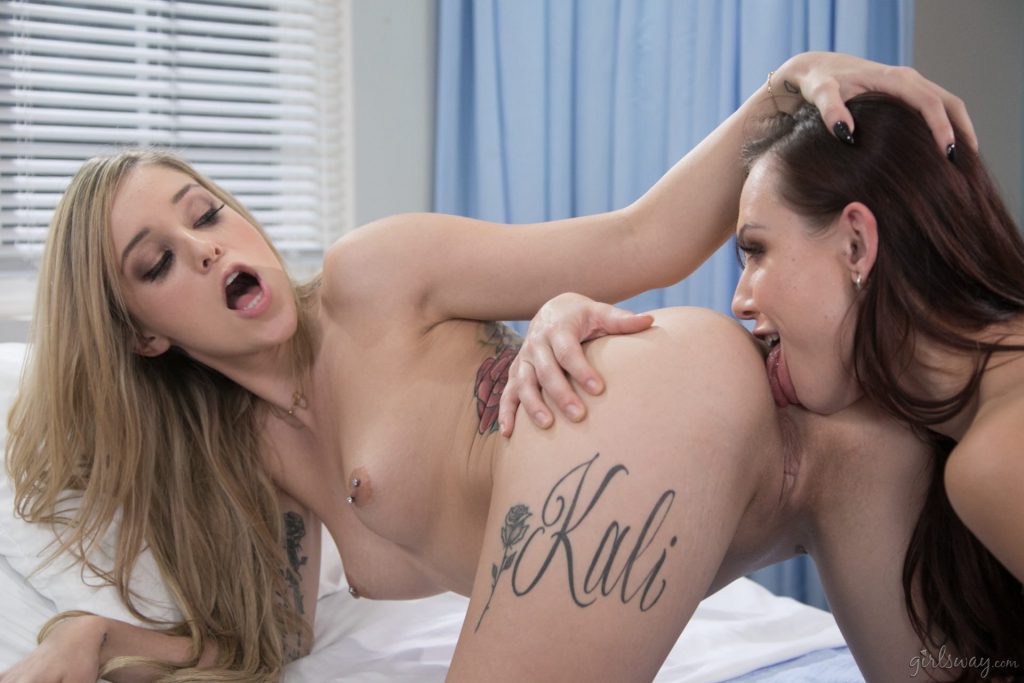 She promised her a check-up, so Nurse Aidra is going to make sure that she checks EVERY inch of Kali's tight body.
Click here for more lesbo videos!